The ML8000 Advanced Limiter is the next generation of limiter technology, using two completely separate stages of processing for significantly improved peak level adjustment.
The ML8000 8-bands of processing are easily controlled from the response plot, large gain faders beneath, and convenient threshold markers aligned to each band's input meter. Text readouts can be adjusted from the keyboard, or controlled with mouse movement. Any number of bands can be linked to another band, and each band can be solo'ed or have its key input monitored.
Visual feedback, multiple metering sources, and an intuitive user interface make the ML8000 an easy choice for the audio professional.
Features
Brick wall look-ahead limiter
Multi-stage peak detection and limiting
Unique limiter Knee, Mode, and Focus controls
Snap function instantly sets multi-band thresholds to signal levels
Double precision processing
Low Latency
Mono and stereo versions
Formats
HD v6: AAX DSP/Native, AU, VST3
Native v6: AAX Native, AU, VST3
Mastering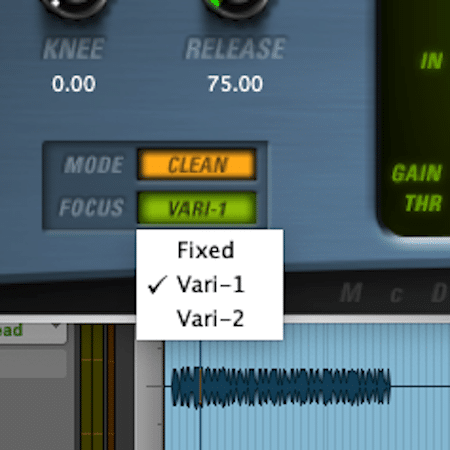 During the final stages of production, a maximum signal level is determined and then strictly adhered to. Enter the mastering limiter, a device capable of achieving transparent results and insuring such an output ceiling is never exceeded. The ML8000 was designed with this primary application in mind, and can readily suit many musical genres.
Level Control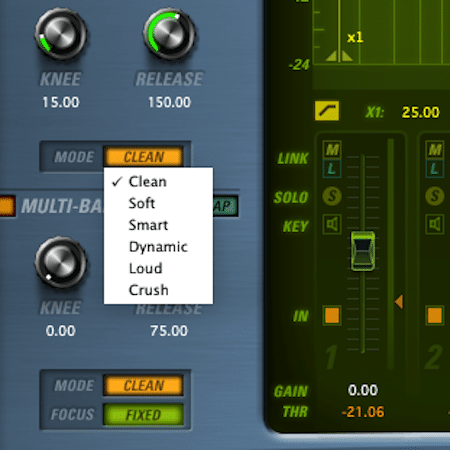 During the mixing process, many elements of a session are compressed in an effort to establish a moderately predictable signal level, the dynamics of which are then automated by volume fader moves (as opposed to the track's original dynamics). The ML8000 can setup a maximum output level on a variety of busses, and add subjectively suitable effects to those groups using the Knee, Mode, and Release controls.
Vocals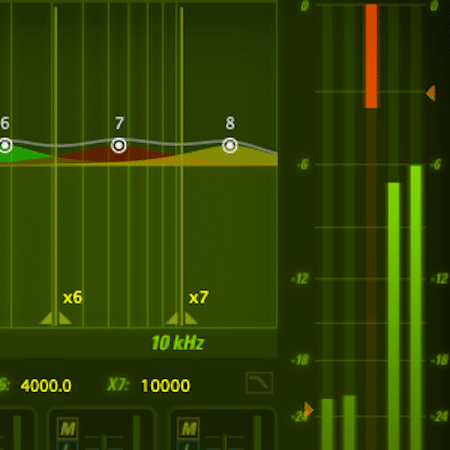 The final mix isn't the only thing that can drive a seasoned mix engineer crazy. The human voice is a complex and dynamic instrument, perfect for the multi- band functionality of the ML8000. Plosives, 'esses', and other subtle (and not so subtle) traits of any singer or voice talent are readily managed. Using the ML8000 as an EQ and a frequency selective compressor/limiter, the perfect tone for any vocal or dialog track are but a few tweaks (or presets!) away. The ML8000 Master limiter can also guarantee output levels do not exceed the selected output ceiling.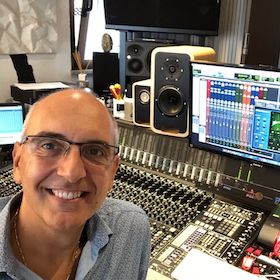 "I work a lot on jazz and acoustic music and I use the McDSP ML8000 on drums every day. It gives me a lot of control and enhances every nuance of the performance."
Grammy nominated engineer