FutzBox is a distortion and noise generator plug-in for creating low-fidelity versions of audio signals.
Typical post productions require distorted, or 'futzed' versions of dialog and other tracks. Simulations of radios, cell phones, and televisions are now available in a single software product. These simulations, called SIMs (Synthetic Impulse Models) provide accurate modeling in an extremely optimized format, allowing FutzBox to use less dsp power than conventional convolution based products. Furthermore, SIMs can be scaled in real-time and changed on the fly.
In addition to the SIM library of sounds, FutzBox also includes filtering and EQ, distortion, a noise generator, and gating to complete the sonic destruction required. Original and distorted audio can be mixed in real-time to accommodate scene changes or other automation requirements.
Features
Library of Synthetic Impulse Models (SIMs)
Configurable 'futz' effects including filtering, EQ, and distortion
Flexible noise generator with ducking capability
Hyper-sensitive gate for signal dropout effects
Double precision processing
Low Latency
Mono and stereo versions
Formats
HD v6: AAX DSP/Native, AU, VST3
Native v6: AAX Native, AU, VST3
Dialog and Vox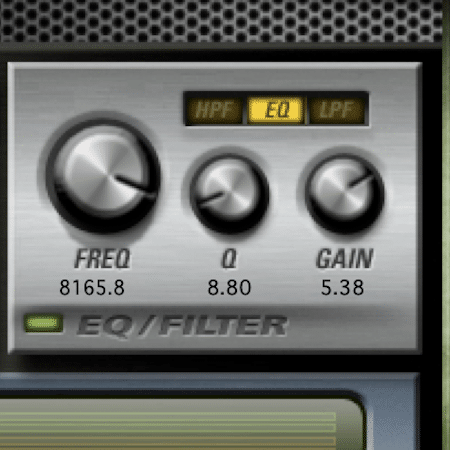 Varied distortion effects are possible using the FutzBox. Some general tips on creating 'good' distorted dialog and vocal tracks include:
– Roll off the low end of the audio using the high pass audio filter
– Use the EQ to add 'presence' to the distortion audio
– Experiment with the Scale control in the SIM section when a SIM preset is 'almost' what you need
Low Fidelity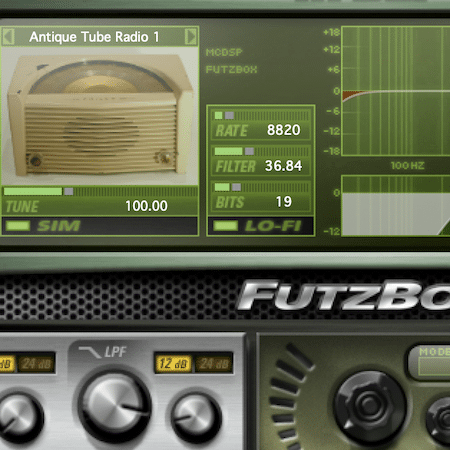 If the goal is to make the music production sound like it is being played on an old tube radio, FutzBox is very capable of such effects. Going further, if the music is supposed to be timely (ex: a 1940's big band sound), a judicious use of the FutzBox can go a long way in making the otherwise pristine digital recording sound as 'retro' as possible.
Signal Dropouts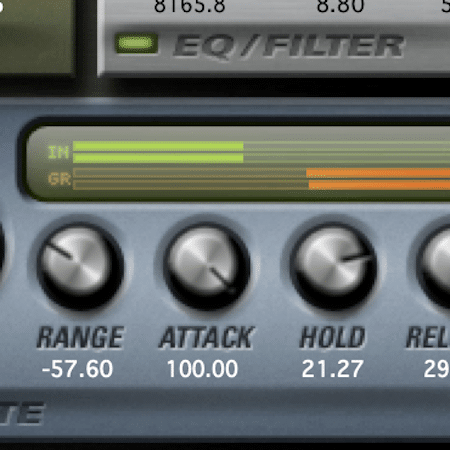 Any gate, when set too aggressively (threshold too high, attack, hold, and release times too fast), can cause incoming audio not to pass to the output. The FutzBox gate is especially suited for such applications. The ranges of the attack, hold, and release controls are such that 'bad' gate settings can be obtained. When combined with the other effects in FutzBox, the results can yield realistic emulations of signal dropout effects common in many communication devices.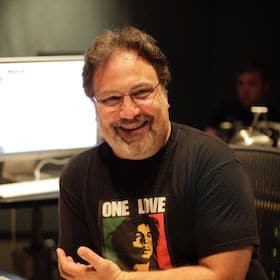 "FutzBox is a go to for all kinds of unique uses as well as the obvious use for radio type voices."
Three-time Grammy winning Engineer/Mixer/Producer