Fulltone immersion into iconic sounds
The Fulltone® Collection exists because new sounds can lead to new music, and tools for sound shaping are always welcome in the project studio. IK Multimedia is proud to present this exciting collection of stomp and rack effects for AmpliTube. Guitarists and other musicians will recognize in this collection the main ingredients to many of the most precious tones from the past, and promising new "waves" of the future.
Fulltone Collection overview
Gear collection for AmpliTube Custom Shop
3 of the most acclaimed Fulltone® effects
Breakthrough technology for unparalleled realism
Sound-certified and approved by Fulltone
No previous version of AmpliTube required
Works seamlessly with the new Custom Shop updates
Also included in
AmpliTube 5 MAX
Total Studio 3 MAX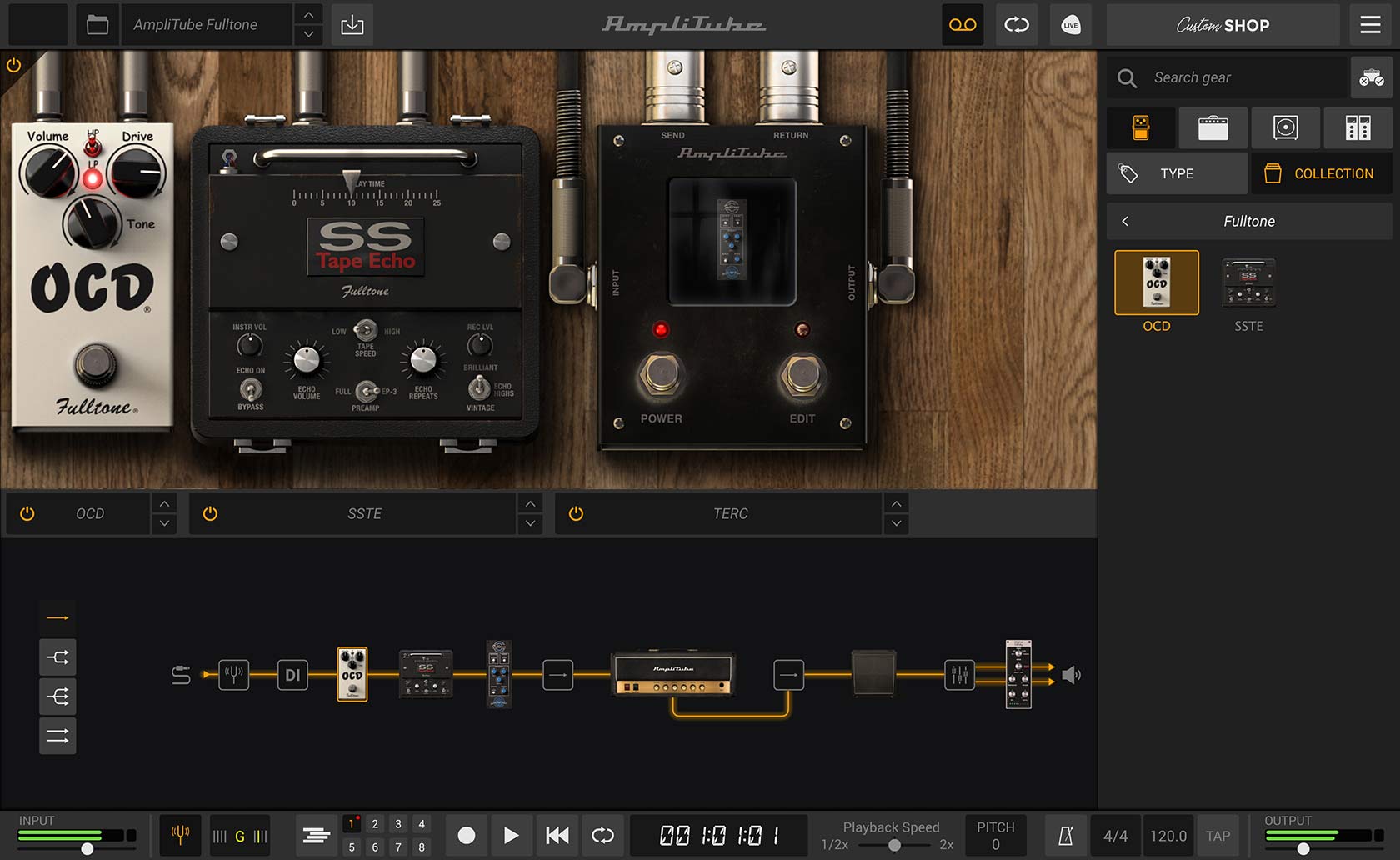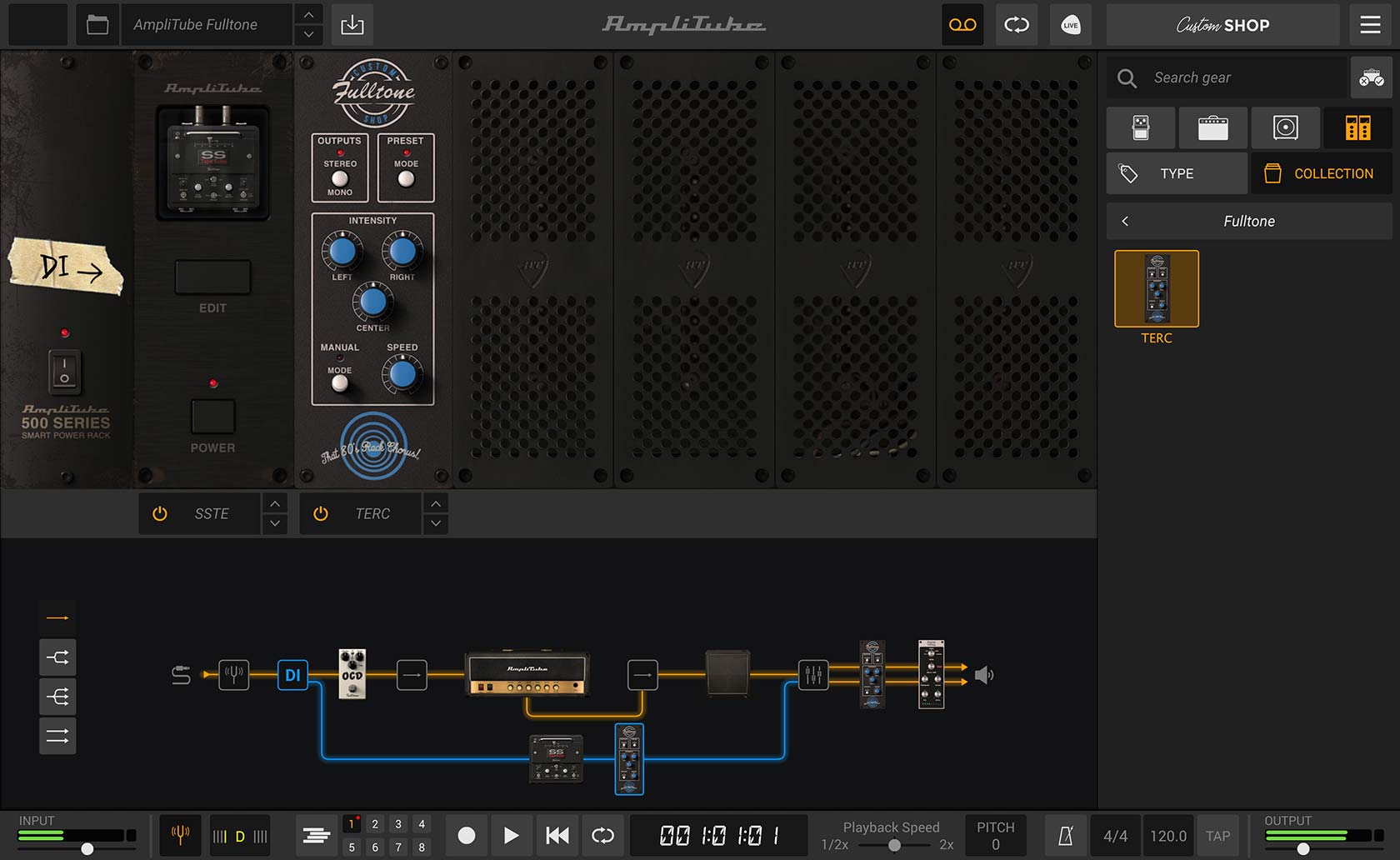 "Back to the future"
Guitarist Michael Fuller founded Fulltone back in 1991 with the aim of building stompboxes that sounded as good as vintage pedals, but were more rugged and reliable than the old, often fragile classics. Today, Fulltone is recognized as being one of the most committed and scrupulous manufacturers of effects worldwide. We teamed up to bring you the finest recreations of three select models.
Gear available in Fulltone Collection