Mastering with a Brain
Elevate is the most advanced mastering plug-in ever created. This unique multi-band limiter, human-ear EQ and powerful audio maximizer will increase the loudness of your mix while maintaining or improving its dynamic perception. It uses intelligent, adaptive technology that responds in real time to your music; creating not only the loudest, but the best sounding master.
Developed by Newfangled Audio, Elevate maintains subtle dynamics and improves the tonal balance of your mix. The adaptive limiter analyzes 26 frequency bands and alters the gain, speed and transients for each band in real time. The result is a transparent, natural sound, no matter how hard you push it.
Elevate utilizes 26 critical filter bands modeled from the human ear. Each of the bands are spaced to give maximum control over how the sound hits your eardrum. Draw curves, solo bands and manipulate the transient attack for each individual band to bring out particular instruments such as kick or snare drums.
Adaptive Technology
Elevate uses artificial intelligence algorithms to make it easy for you to get the best sounds, but you can still get under the hood for as much precise control as you desire. This includes giving you control over the tonal balance and transients inside the final limiting stage. The adaptive algorithms reduce audible artifacts and the additional controls give you maximum flexibility with professional results.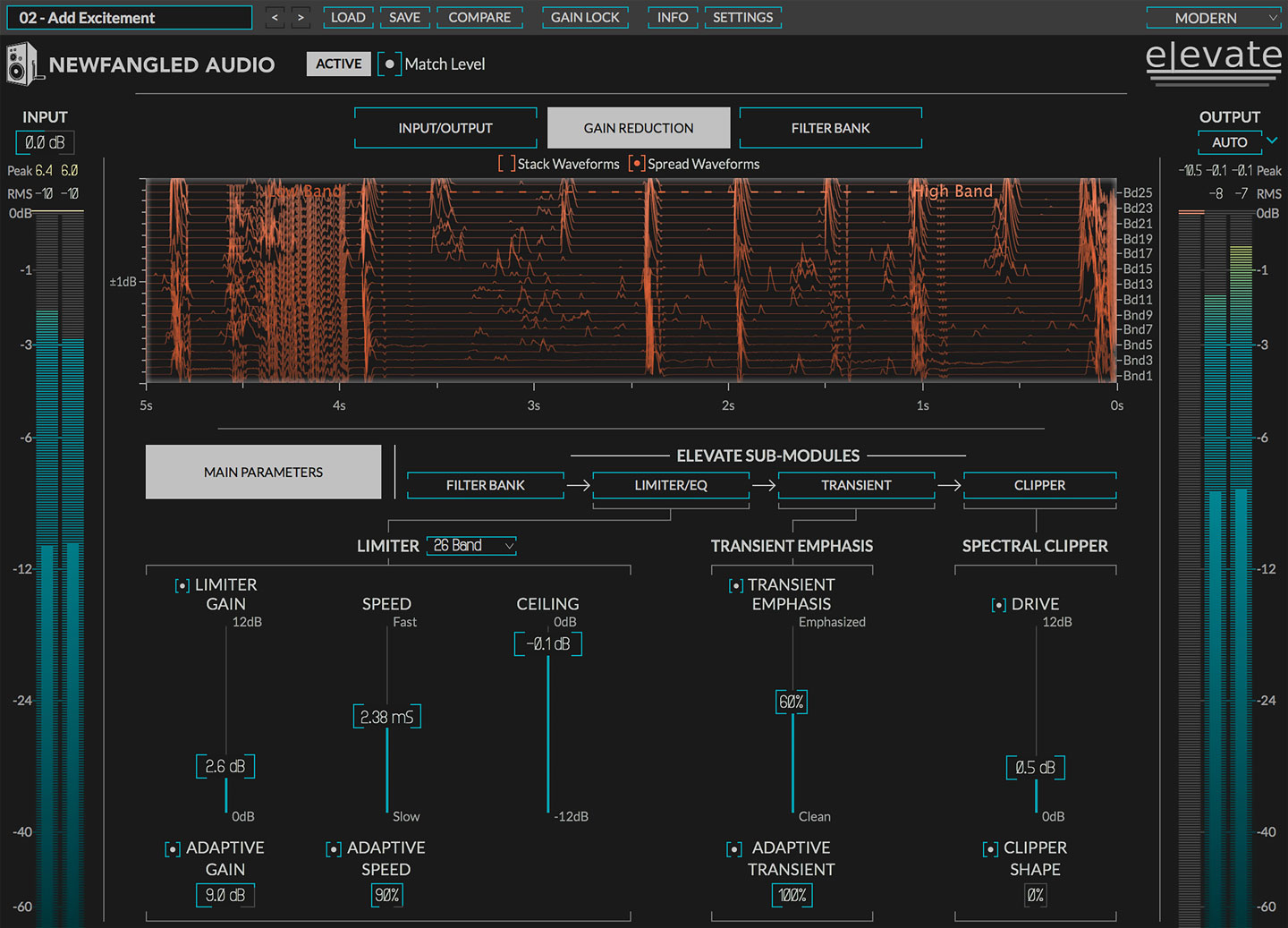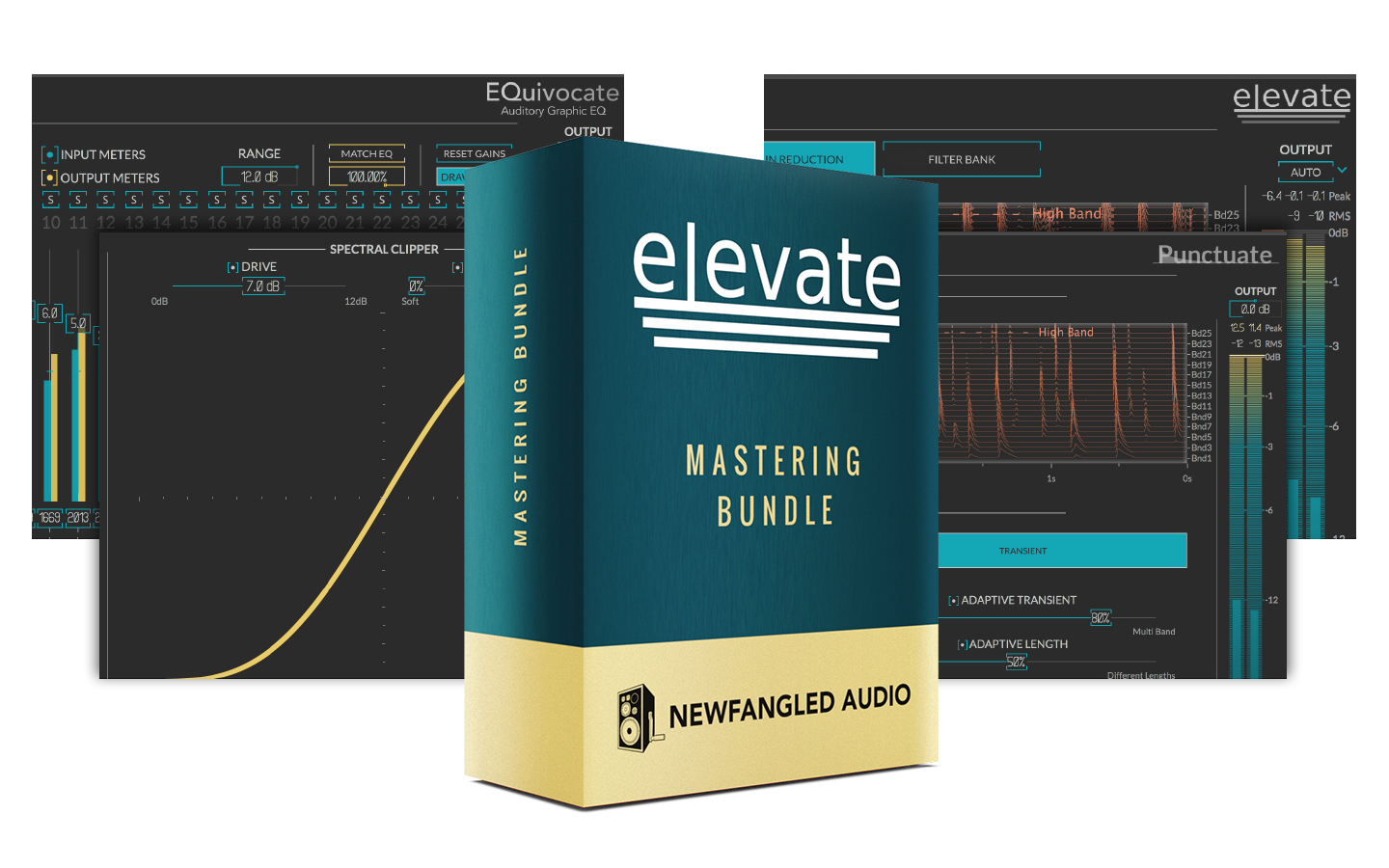 Features
Analyzes and alters the gain, speed and transients of each filter band in real time.
Includes presets by: APS Mastering, Matt Lange, Jeremy Lubsey, Eric Beam, ROCAsound, Chris Tabron and John McCaig.
Automatically adapts the attack, release and look-ahead parameters for each filter band to greatly reduce "pumping" and breathing artifacts and perceived distortion.
Preserves or emphasizes fast transients to avoid squashing your mix.
Manipulates transients across the critical bands to preserve the attacks from kick drums, snares and cymbals, without affecting the entire mix.
Uses linear phase auditory filters — based on the Mel Scale — to manipulate the audio in a way that is natural to your inner ear.
Solo the output of one band (or a number of bands) to hone in on problem frequencies, tweak transients or alter gain.
Use the Auto Output Level feature to compare the limited signal to non-limited signals with the same amount of gain allowing you to easily hear what impact the processing is having on your sound.
Use the Spectral Clipper to overdrive the final output without affecting the tonal balance or allowing the signal to get "tubby." Perfect for a more aggressive sound.
Six different types of metering allow you to keep an eye on every aspect of your output audio.
Mastering Bundle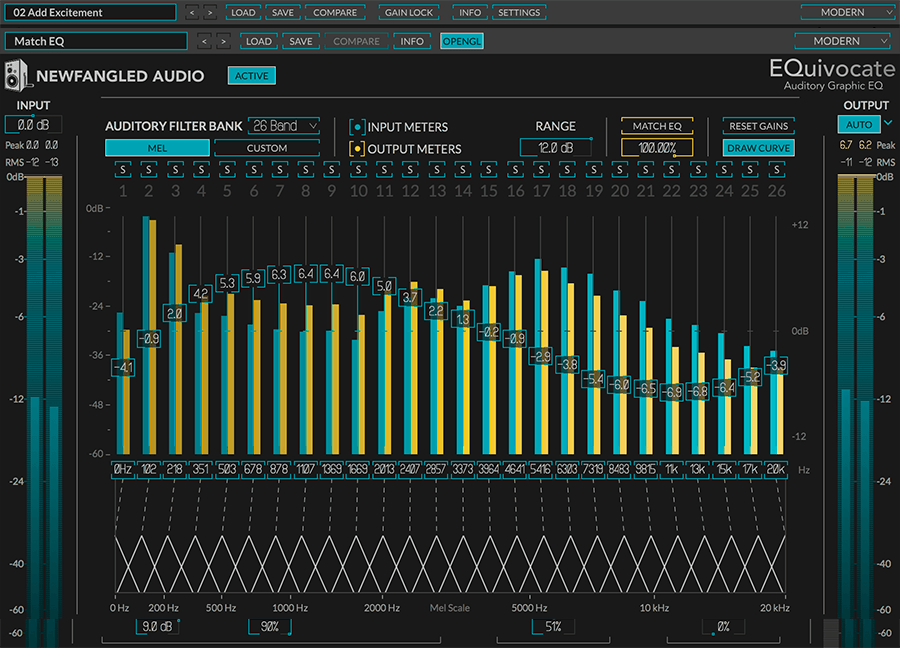 EQuivocate
Powerful & Precise Human Ear EQ
Graphic EQ that uses filters which are modeled on the human ear.  Perfect for mixing and mastering, EQuivocate's auditory filters and match EQ functionality make it incredibly powerful, simple to use, and natural sounding. Each of the 26 critical bands tickles a different part of your inner ear, making any combination of settings sound as natural as possible. Combining this with a linear-phase filter shape that reduces pre-echo makes EQuivocate an EQ with a difference you can hear. Includes a parametric EQ, compressor, gate, soft saturation, transformer emulation, micro pitch shift, and stereo delays.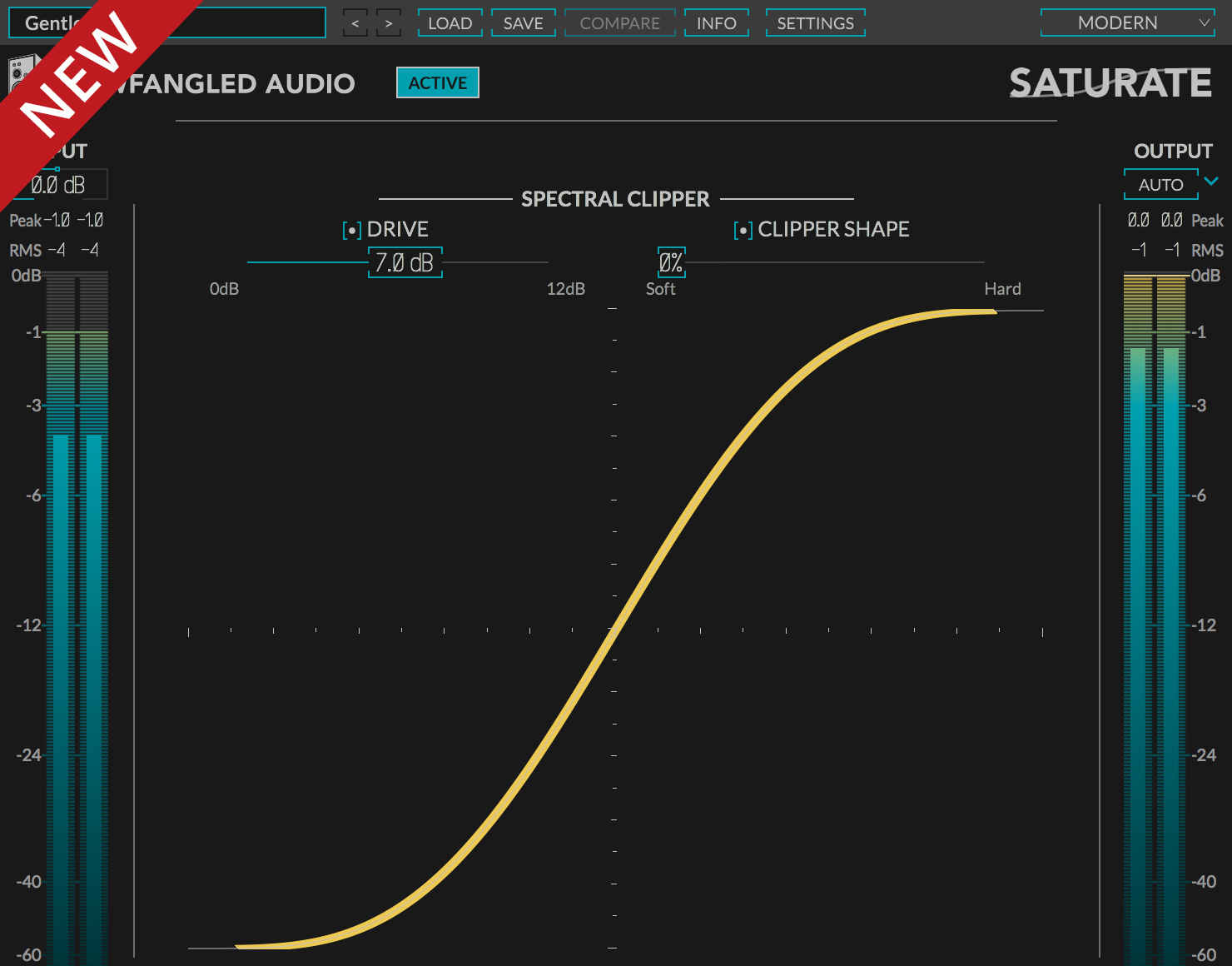 Saturate
Saturate is the Spectral Clipper algorithm made popular in the Elevate Mastering Limiter. Saturate's two controls belie a sophisticated signal processing engine which allows it to overdrive a signal without effecting the tonal balance no matter how hard you push it. Add up to 12 dB of clipping with a variable shape parameter which moves from a pleasant soft curve to full hard clipping. Additionally, the SHAPE control allows you to smoothly morph between hard clipping and the mathematically smoothest curve possible. Use Saturate to overdrive individual tracks or your entire mix.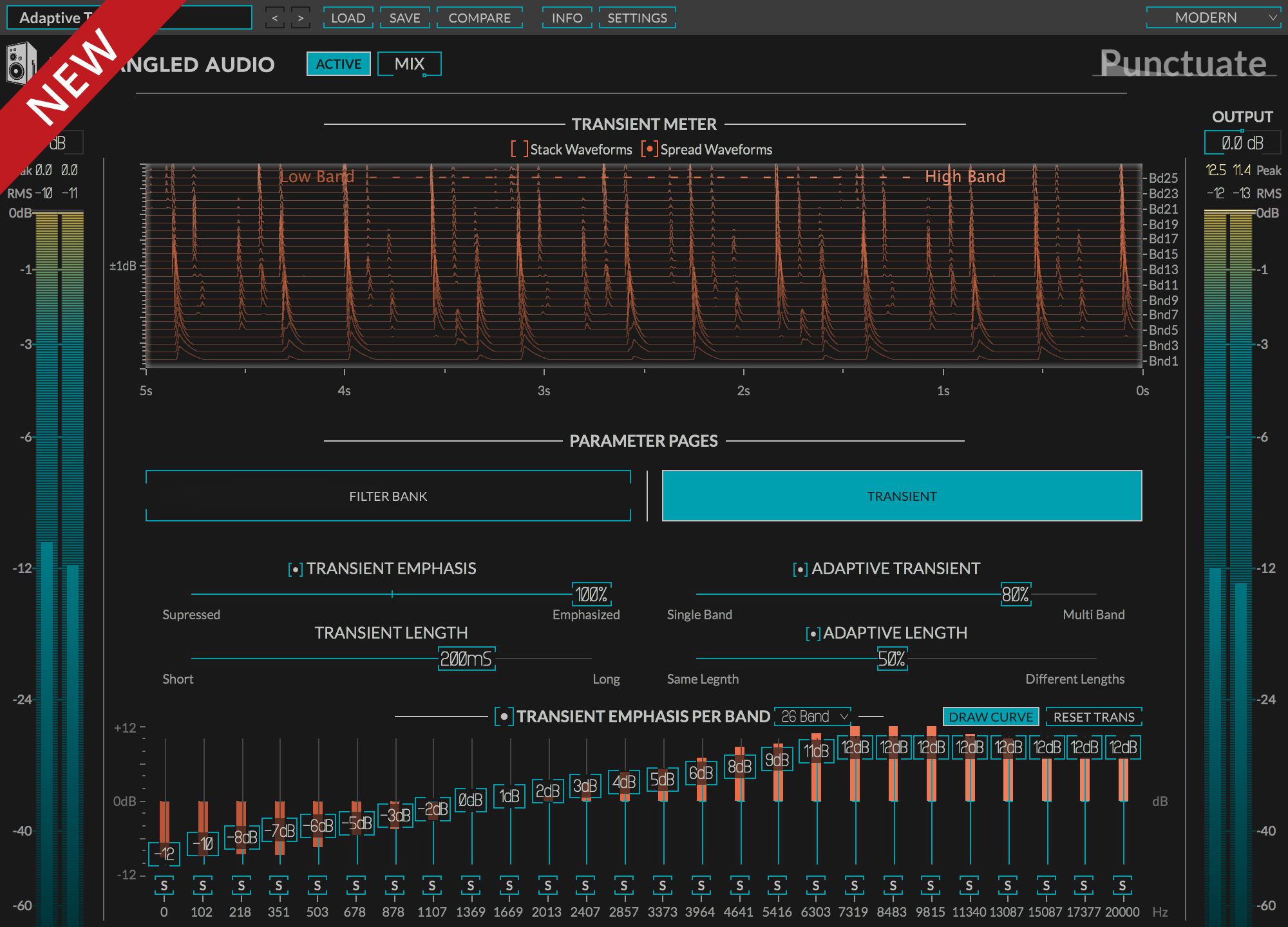 Punctuate
Based on the Transient Emphasis section of the award winning Elevate Mastering Limiter, Punctuate is a multi-band transient modulator based on the critical bands in the human ear. Punctuate's intelligent algorithms allow you to control the transient emphasis or suppression of all 26 critical bands with just 4 controls. This makes for an incredibly powerful, but very easy to use transient modulator.
There is no EQual
Professional mastering engineers, mixers and musicians have all added Elevate to their toolbox. Use it on your next project and hear the difference.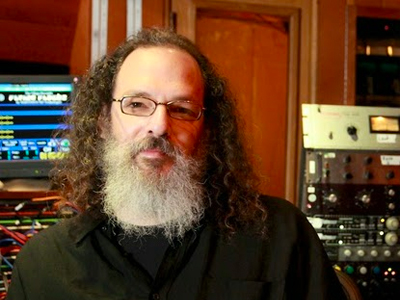 "I'm really loving Elevate, using it on almost every mix now. The transient processing is genius!"
—Andrew Scheps (Red Hot Chilli Peppers, Adele, Green Day, Beyoncé)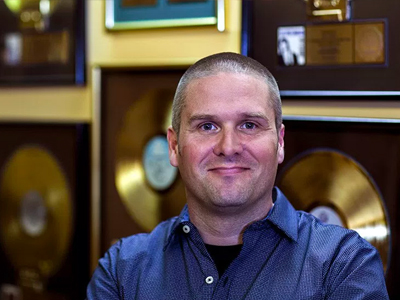 "I really like Elevate. It has a somewhat unique sound to it, which is a great addition to my limiter toolset."
—Adam Ayan (Paul McCartney, Katy Perry, The Rolling Stones, Bruce Springsteen)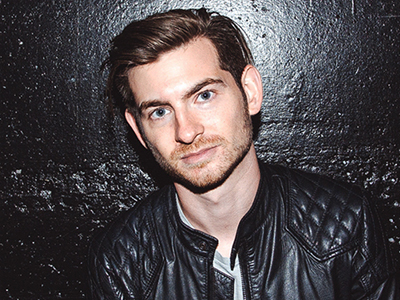 "It's the best limiter I've ever used."
—Matt Lange (deadmau5, BT)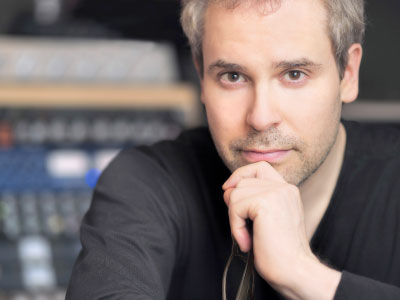 "The surgeon's scalpel of plug-in limiters. It opens up a world of control and sound shaping options…Even with deep limiting, it keeps the pulse and musicality intact."
—Alex Saltz (Vampire Weekend, Moby, The Racontours)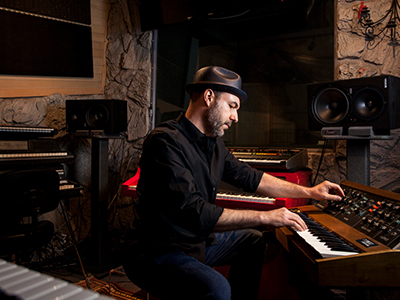 "I'm mastering some songs at 96K and it performs like a dream…the multi-band transient enhancements and the spectral clipper for electronic stuff is sick!"
—Sebastian Arocha Morton (Sting, Seal, Santana)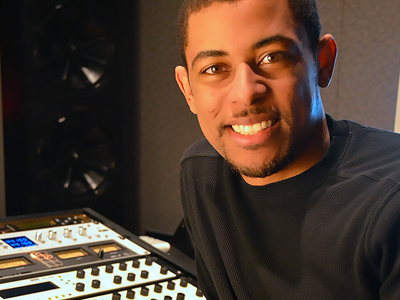 "Elevate is so precise and so musical when it's really working hard and being pushed."
—Jeremy Lubsey (Frank Ocean, Allan Kingdom, Tank and the Bangas)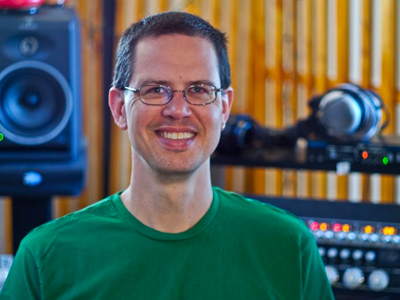 "This is a KILLER limiter! It really can sound transparent and clean while making a mix loud."
—Don Gunn (Deathcab for Cutie, Peter Frampton, King Crimson)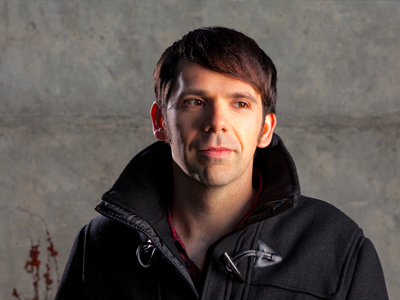 "I'm really impressed with Elevate, it's kind of an unbeatable limiter with regard to being able to making things super loud, punchy and not distorted."
—Brian Trifon (Halo Wars 2, Halo: The Master Chief Collection, Massive Chalice)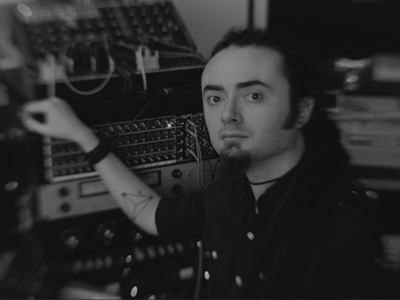 "This thing is dangerous & fun!"
—Eric Beam (Mastering Engineer, Chief engineer at Formosa Santa Monica)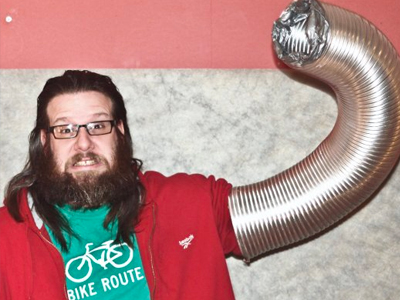 "This is my new go-to mastering plugin, I often use nothing but Elevate for an entire album!"
—John McCaig (Bitcrush, Seapony, Sufjan Stevens)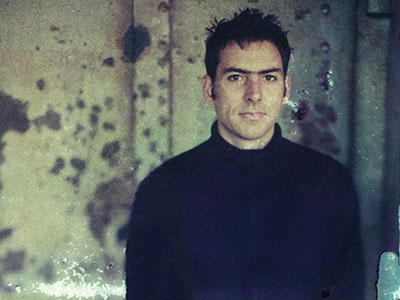 "This is truly an incredible plug in. I have been waiting for a long time for something like this. In particular, how it handles transients and attacks is completely unique!"
—Count (Radiohead, DJ Shadow)
Artists Using Elevate Bundle
| | | | |
| --- | --- | --- | --- |
| Interstellar, Ex-Machina, Avengers: Infinity War, Venom | Tool, Smashing Pumpkins, Muse, King Crimson | Aerosmith, The Fray, Produce Like a Pro | Flo Rida, Snoop Dogg, Gucci Mane |
| | Oren Barzilay, Avraham Tal, Dikla, George Benson | Ella Eyre, MNEK, Sigma, Peking Duk | Richard Thompson, Freedy Johnston, Candi Staton, Wadada Leo Smith, Giuseppi Logan, Henry Kaiser |
| | | Nargis Fakhri, Sonakshi Sinha, Boi-1Da | Kittie, Face To Face, DMX, Woods of Ypres, Adam Wendler |
| Eric Moore, Melvin Lee Davis, Eric Marienthal | | Frontline, Gibberish, The Lord Calverts | |
Customer Testimonials
| | | |
| --- | --- | --- |
| Some of the best money I've ever spent on software. When I was learning how to mix, I was always searching for that 'secret weapon' plugin that would make my mixes sound commercial. I never found it, until now…That multi-band limiting and transient control are absolutely incredible. Other mastering software doesn't even come close to what you have created with Elevate. Bravo! | In a short time, I've become fascinated with the simplicity of EQuivocate and the results I get from what's happening under the hood. The other night I was thinking of how to zero in on problem frequency areas by simply decreasing the number of bands, and increasing them until I find the culprit(s), and season to taste! Bomb! I am very impressed with your products.  | |
Choose your Color
Elevate comes with 3 different color variations.