All Channel G configurations feature calibration modes for music, post production, and models of the world's most popular analog mixing desks.
The Channel G is three plug-ins:
G Dynamics – A fully featured console style dynamics section with an Expander / Gate, Compressor/Limiter, and a versatile filter section.
G Equilizer – A five-band professional grade console style EQ with a versatile filter section.
G Console
 – A combination of the G Dynamics and G Equalizer configurations.
The Channel G Compact user interface seamlessly integrates with the Avid S1, S4, and S6 control surfaces, the D-Control and D-Command legacy control surfaces, as well as the S6L live sound consoles.
Features
Multi-mode filters (high pass, low pass, notch) with selectable slopes of 6 to 24 dB/Oct
Full featured Expander/Gate, Compressor/Limiter
Five-band EQ with shelving and parametric sections
Compressor/Limiter operation pre or post EQ section
Analog Saturation Modeling
Double precision processing
Ultra Low Latency
Mono and stereo versions
Formats
HD v6: AAX DSP/Native, AU, VST3
Native v6: AAX Native, AU, VST3
Noise Reduction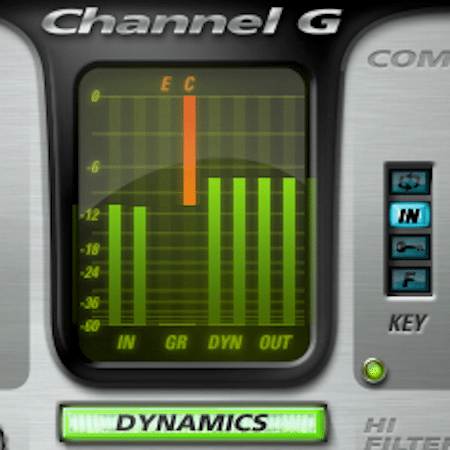 The source of many tracks in a music or post production can contain unwanted background noise, equipment hum, and just plain old hissing. Placing an Expander/Gate on every track, while not necessary, can be a quick and effective way of removing low level noise in the entire mix. A less desirable alternative would be to remove regions of audio that did not contain the actual performance, as it can be tedious and may still not yield the desired result. Conveniently, Channel G's default Expander/Gate control settings are well suited for this practice.
Gated Drums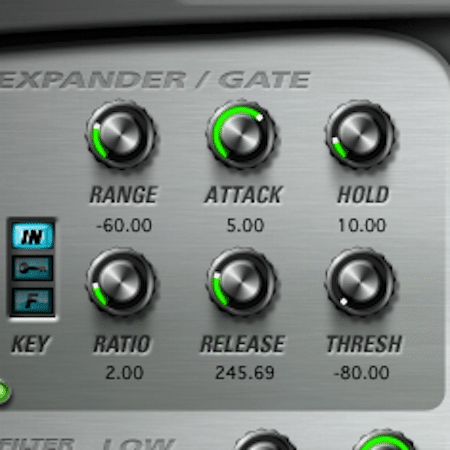 Often in music production the use of heavy compression to enhance the sound of the recorded drum kit. Such effects can be easily achieved with the Compressor/Limiter section of the G Dynamics and G Console configurations. This technique, however, can introduce a lot of unwanted background noise into the track. Inserting an Expander/Gate before the compressor achieves success in not only removing unwanted signal from the track, but can be further used to gate the drums themselves.
Performance Control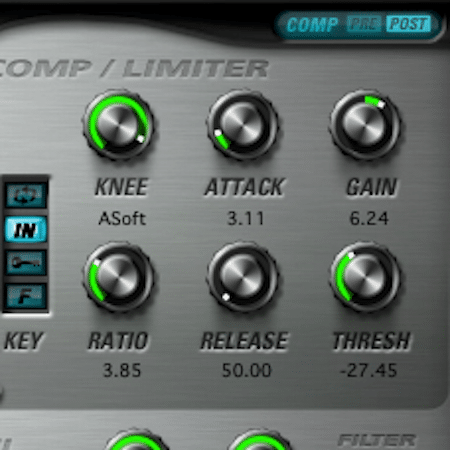 Some tracks can be improved using a gentle ratio, such as 2:1 or 4:1, and a reduced range of roughly – 20 dB. A vocal track, for example, would contain the singing, pauses, and inhales/exhales of the vocalist. As the vocal performance was compressed, some of these other sounds would also be affected, and quite possibly increased in signal level. To remove such sounds, without drastically affecting the vocal itself, an expander is placed in the signal chain prior to compression.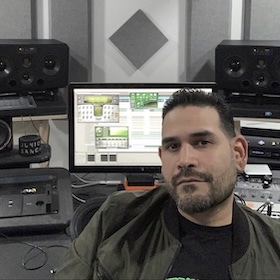 "The Channel G is my all in one go-to tool for dynamics and equalization. It gives me the vintage feel and console sound I am looking for in a very intuitive and fast manner."
Madonna, Katy Perry, Azealia Banks, Gorillaz, Daft Punk