Channel G Compact features calibration modes for music, post production, and models of the world's most popular analog mixing desks.
Channel G Compact delivers the same sonic experience as Channel G with a smaller DSP footprint. The Channel G Compact user interface seamlessly integrates with the Avid S1, S4, and S6 control surfaces, the D-Control and D-Command legacy control surfaces, as well as the S6L live sound consoles.
Features
High pass and low pass filters with 12 and 24 dB/Oct slopes
Full featured Compressor/Limiter
Four-band EQ with shelving and parametric sections
Compressor/Limiter operation pre or post EQ section
Analog Saturation Modeling
Double precision processing
Ultra Low Latency
Mono and stereo versions
Formats
HD v6: AAX DSP/Native, AU, VST3
Native v6: AAX Native, AU, VST3
Knee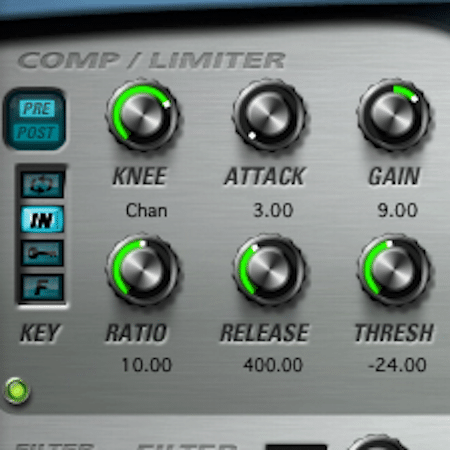 The Knee control in Channel G Compact has 11 pre-programmed positions ranging from hard knee to gentle knee curves. The effect of this control can be viewed in the transfer function plot display. Additional Knee control positions model specific analog console compressors. Modeled Compressor modes in Channel G Compact are named 'Chan' (SSL Channel Compressor), 'Buss' (SSL Buss Compressor), 'Brit' (Neve 33609C), 'A Soft' and 'A Hard' (API 225 hard and soft modes).
Noise Reduction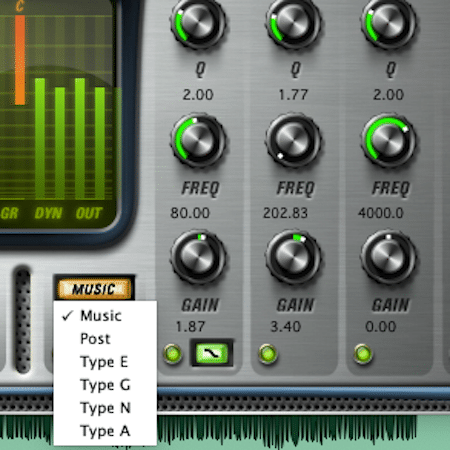 The use of filters to remove unwanted signal while desired signal is present is common to any audio production. By offering high pass, low pass, and notch filtering, Channel G Compact can effectively eliminate noise while affecting the desired audio as little as possible.
Response Plots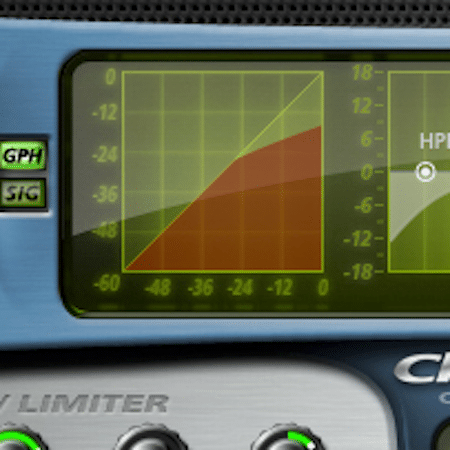 Channel G Compact displays the input/output transfer function of the Compressor/Limiter, as well as the frequency response of the Filter and EQ sections. The Channel G Compact configurations display the frequency response of the Filter section. The transfer functions are displayed over a 60 dB range. The frequency response display shows a center line at 0 dB, and extends to +/- 18 dB in the visible display.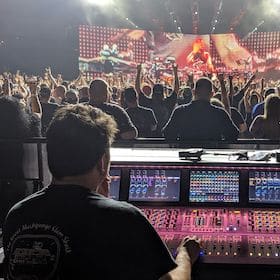 "What the McDSP plug-in does is exactly what I want it to do. I use it for a bit of EQ, a general broad EQ over everything and I'm using it for basic compression."
FOH for Rush, Disturbed, BabyMetal, Pentatonix