Tones that will rock you
AmpliTube Brian May captures his special guitar, one-of-a-kind gear and unmistakable sound. Brian May's guitar tone has powered some of the biggest rock anthems the world has ever heard. His intricately-layered harmonized leads, muscular rhythm guitar, and sweet clean tones blazed a path for rock guitarists, proving that rock music can have both brains and brawn.
AmpliTube Brian May overview
Gear collection for AmpliTube Custom Shop
10 new models split between amps, cabs and effects
Breakthrough DIM™ technology for unparalleled realism
Sound-certified and approved by Brian May
No previous version of AmpliTube required
Works seemlessly with the new Custom Shop updates
Also included in
AmpliTube 5 MAX
Total Studio 3 MAX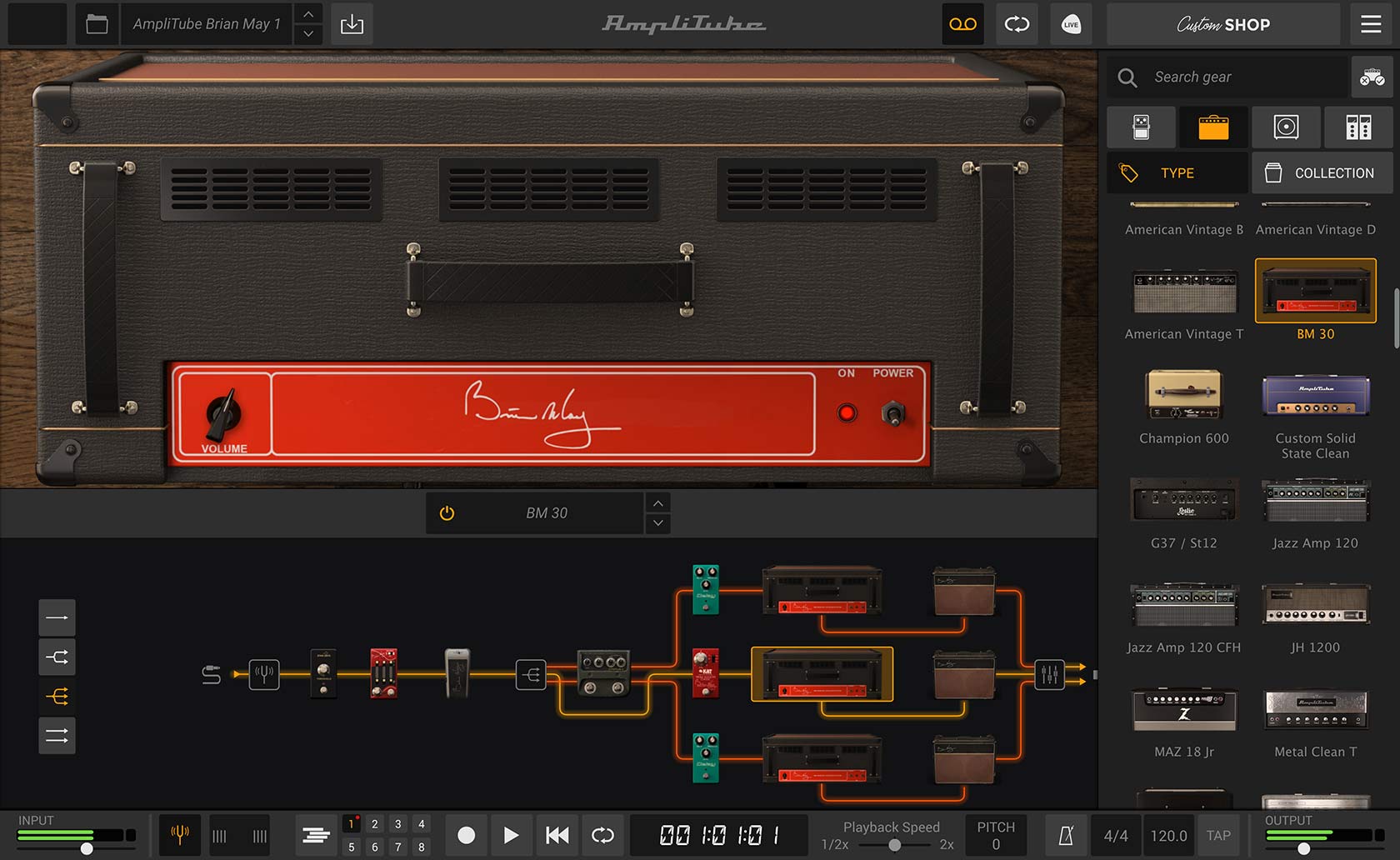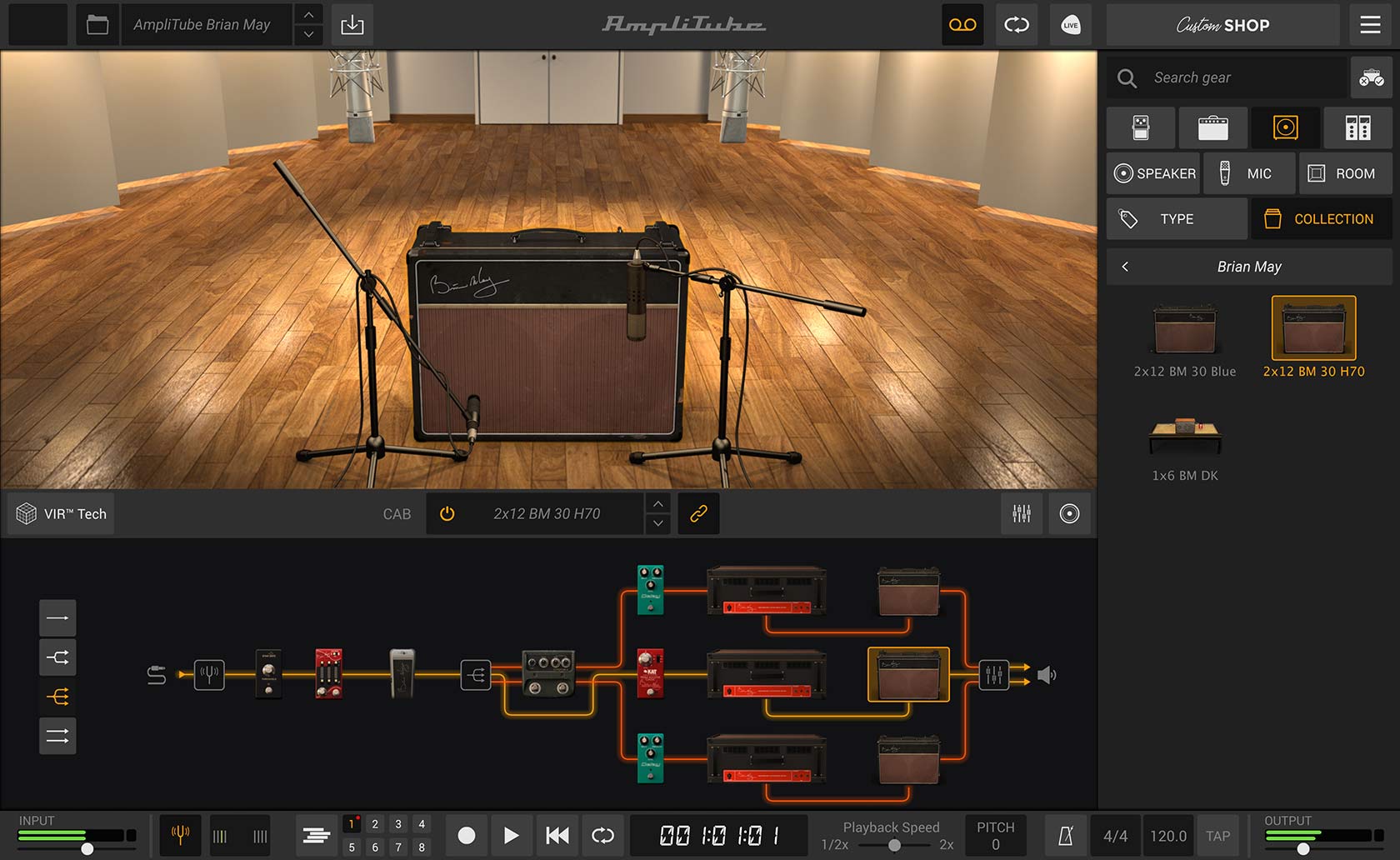 You want it all? Brian brought it all!
We worked meticulously with Brian May and his techs to provide the unique signature sound you've heard on countless albums and stages for decades. From Brian's treble booster to his three-amp VOX® AC30™ setup to his carefully-curated effects selection, the attention to detail in modeling this inimitable tone will make you the champion of guitar tone. Hear for yourself.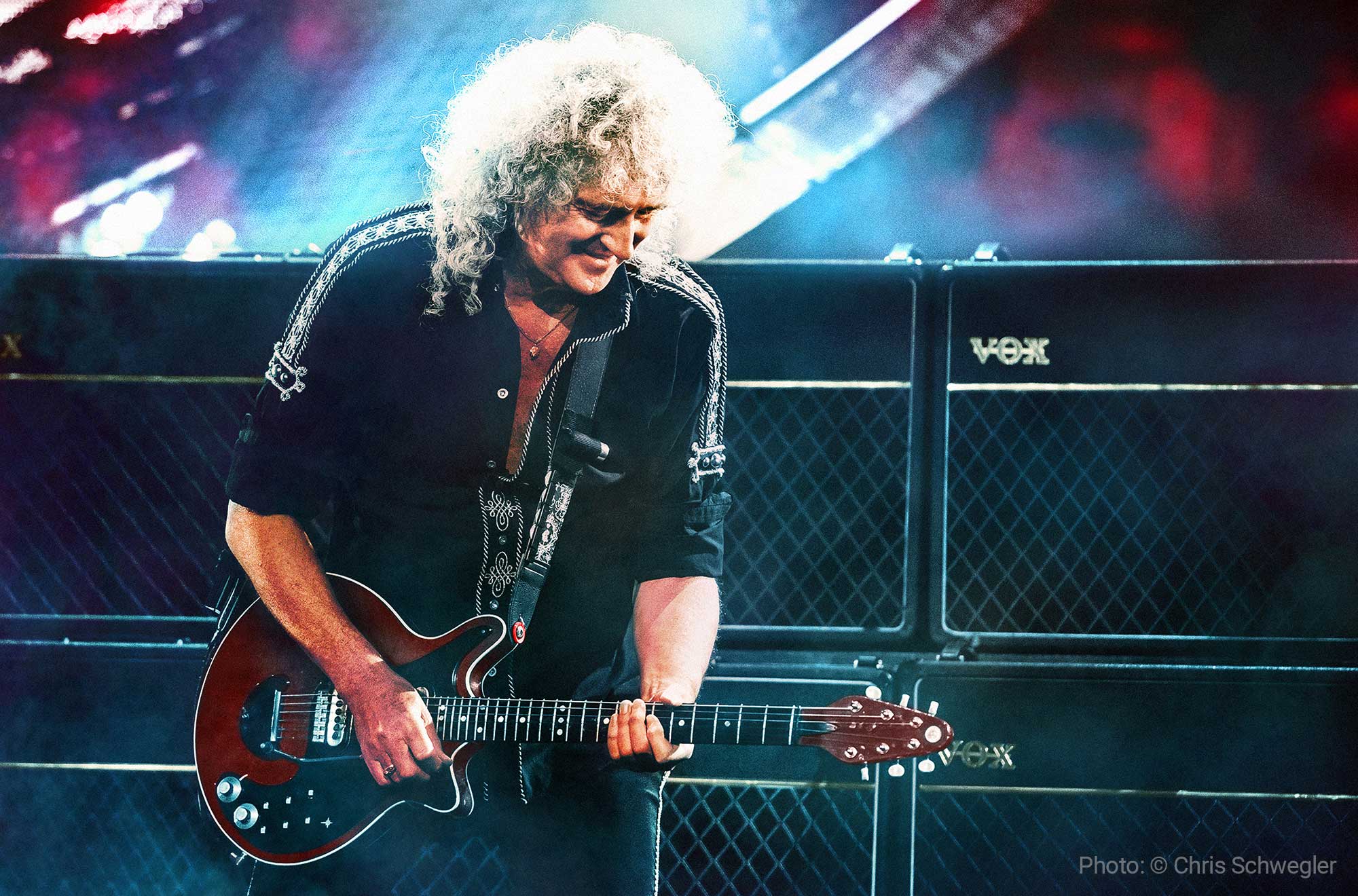 Gear available in AmpliTube Brian May
AmpliTube Brian May features 10 brand new models including 2 amps, 3 cabinets and 5 stomps created to recreate both the guitar and gear Brian used live and in the studio. AmpliTube Brian May also unlocks the Wet-Dry-Wet signal path mode to mirrow exactly his setup. A new pedal modeling his Red Special guitar, the unique home-built "Deacy" Amp (with adjustable battery power!), the famous triple-amp setup, his tone-shaping effects, and even a harmonizer so you can nail those Queen leads and go Headlong into the tone that sparked a rock revolution – they're all here.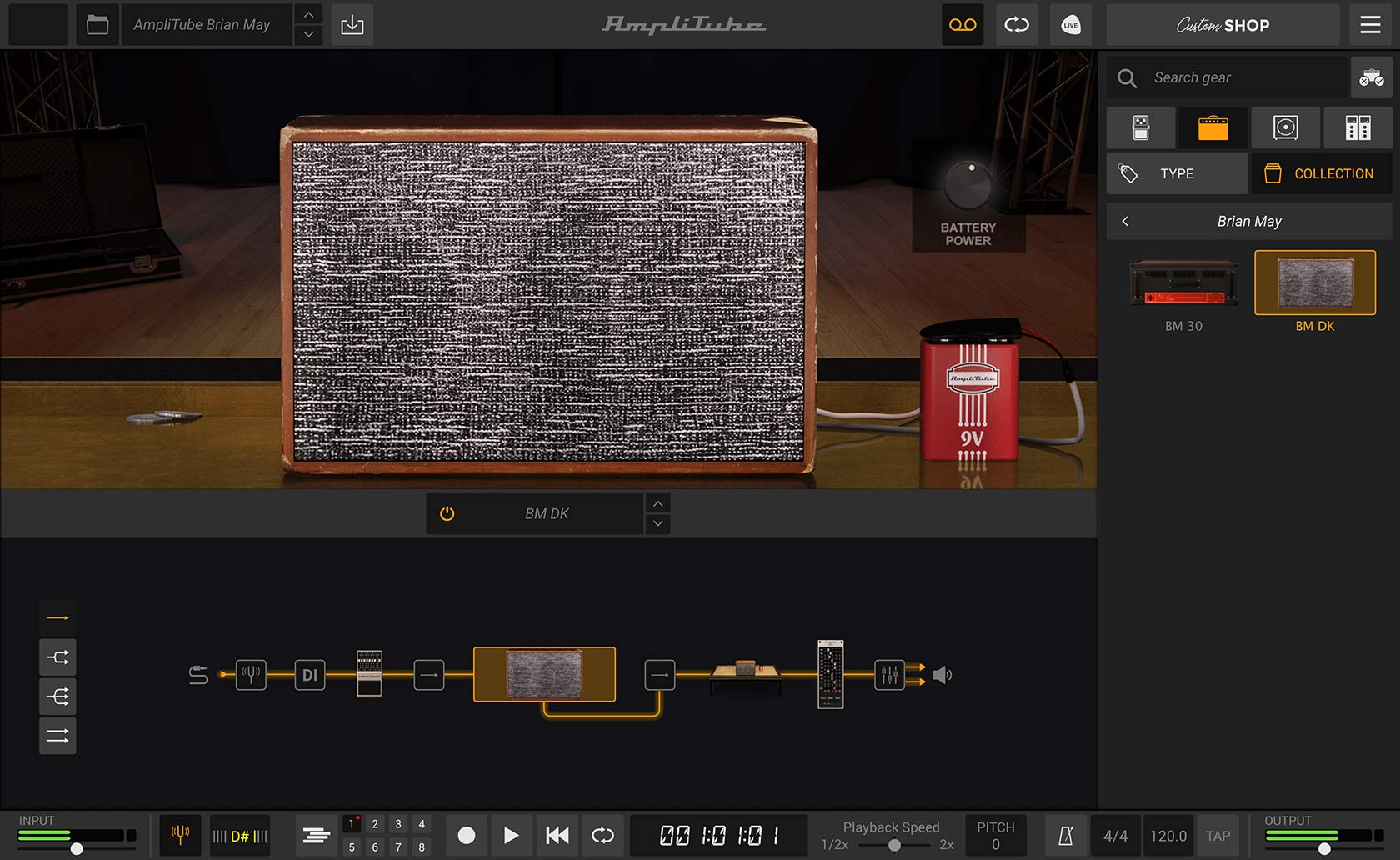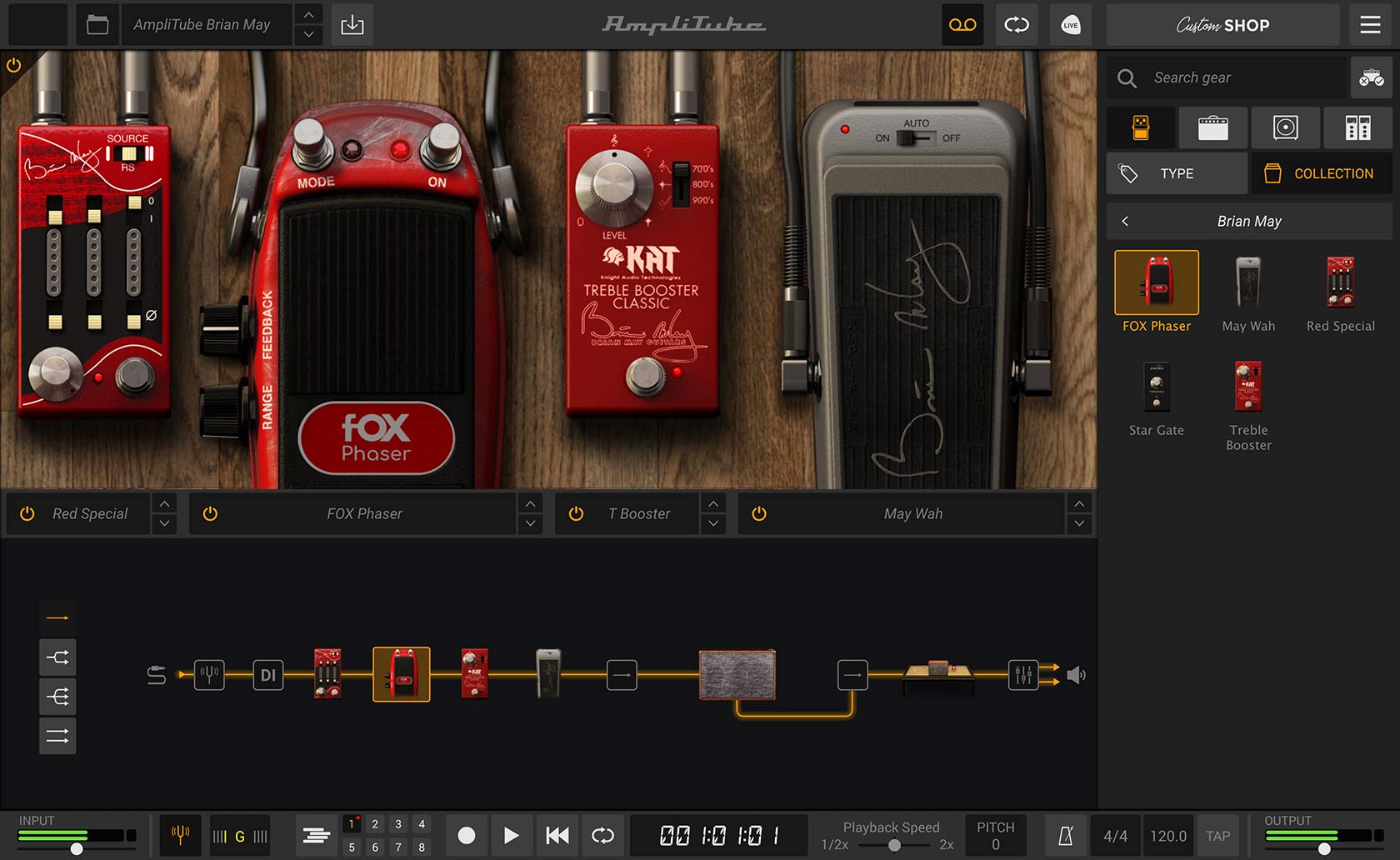 It all starts with the guitar…
As much as the effects and amplifiers, the true key to May's tone is his Red Special guitar. In the early 1960s, Brian and his father built this guitar from materials they had on hand, including wood from their fireplace mantel and springs from a motorbike!
Even the Burns Tri-Sonic pickups were altered.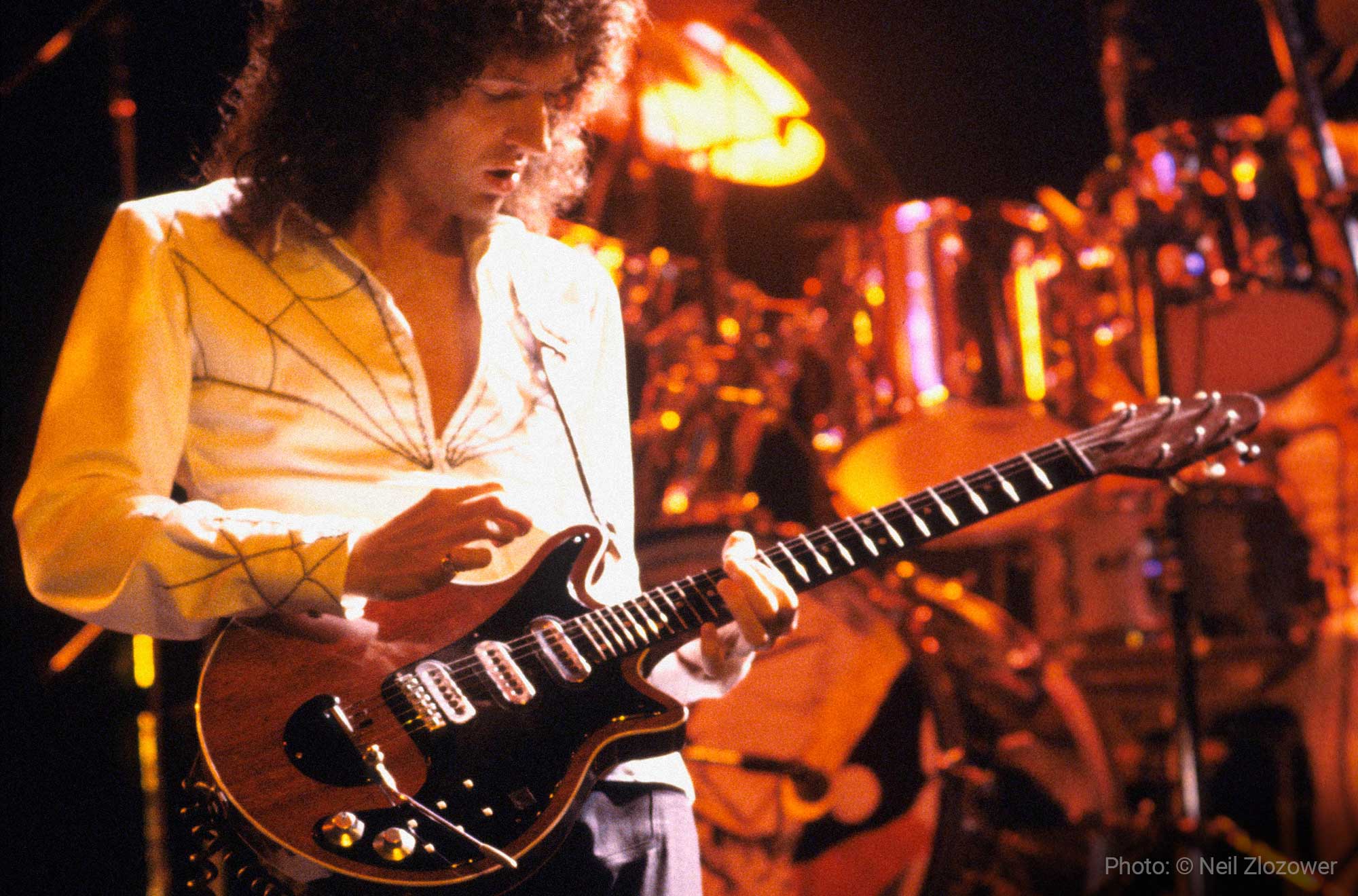 For AmpliTube Brian May, we knew we needed to provide the unique sound of this instrument, so we went the extra mile to develop a new stompbox effect to help simulate the tone and controls of the Red Special itself.

This machine is wild!! It transforms your guitar into a different instrument in a different universe – in this case, MY universe. Dial in one of the presets to get into Hammer to Fall or Bo Rhap or Killer Queen. Then make your own custom adjustments to fine- tune it, and mould it, and create the tone you want to own. And … save!! Enjoy!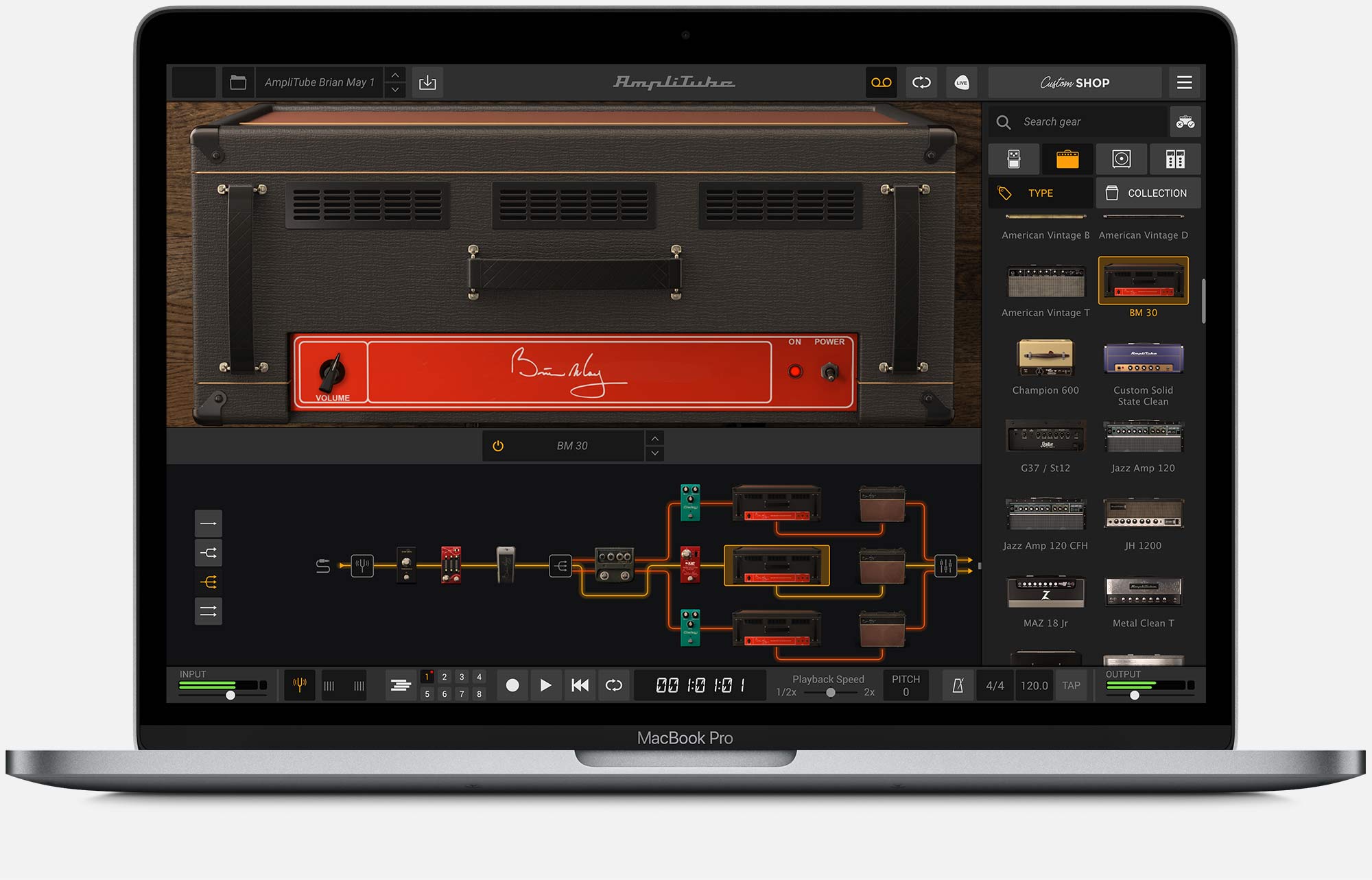 Nowhere else can you get the sound and feel of the actual gear Brian May used in the studio and live in concert. Experience the tones that rocked millions today.

Specs
Industry-standard sound with DSM™ (Dynamic Saturation Modeling) and VRM™ (Volumetric Response Modeling) technologies offer the most realistic emulation of real world gear and the best sounding models
Perfect as a plug-in for studio recording and mixing in any Mac/Win DAW, native compatibility with 64-bit applications and operating systems
Also perfect for live performance thanks to the standalone version with instant preset switching
Highest supported Sampling Rate: 96 kHz
DAW automation and BPM synchronization
5 separate modules
Rig of up to 12 stomps, 2 Amp heads + 2 Cabs + 2 x double mics and 8 rack effects can be configured in up to 8 serial/parallel configurations
Two movable microphones allow you to mic the cabinet exactly like in real world studio and live environment
Stereo signal path makes it suitable for any type of instrument including drums, keyboards, vocals and more
Perfect integration with IK's range of audio interfaces and floor controllers allows for instant recording and performing in the studio or on stage with full programming at the software level
2-track built-in multitrack recorder with DAW-like features enables you to quickly capture ideas or even record a small band in the standalone application without the need to open a DAW and with the convenience of AmpliTube superior quality audio processing
Imports any Wav, Aiff, sd2, Apple Caf, Flac, MP3 audio file (Standalone version)
SpeedTrainer for speeding up/slowing down imported tracks without affecting the pitch – the perfect tool for practicing and improving your instrument skills or learning your favorite riffs and solos (standalone version)
System Requirements
AmpliTube is a 64-bit application and requires a 64 bit CPU and Operating System.
Mac® (64-bits)
Minimal: Intel® Core™ 2 Duo, 2 GB of RAM (4 GB suggested), macOS 10.7 or later.
Supported Plug-in formats (64-bit): Audio Units, VST 2, VST 3, AAX.
Windows® (64-bits)
Minimal: Intel® Core™ 2 Duo or AMD Athlon™ 64 X2, 2GB of RAM (4 GB suggested), Windows® 7, Windows® 8 or Windows® 10. Requires an ASIO compatible sound card.
Supported Plug-in formats (64-bit): VST 2, VST 3, AAX.
Internet connection is required as all of the Custom Shop operations are web based.